On April 28, 2019, Sound Check Expo 2019, one of the most successful and influential international exhibitions in Latin America, kicked off in Mexico City.
Mexico Lighting Stage and Audio Exhibition (Sound Check Expo) is the highest level audio-visual products and lighting stage equipment exhibition in Mexico. Organized by Sound Check Xpo, Latinpressinc magazine is a professional media for audio-visual enthusiasts, including promotional media including magazines, radio stations, websites, specialty stores and online stores and other promotional platforms.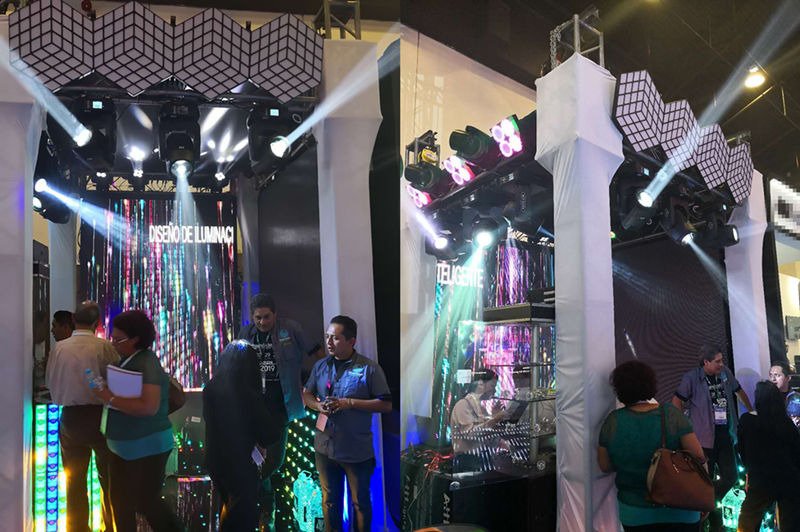 In this exhibition, our products include: 260W moving head, 380W Prism King moving head, 3in1 380W moving head, 7*40W zoom wash moving head, 200W full-color Par light, 8 single-axis laser lights and other professional DJ Stage Lighting.