At the just-concluded Prolight+Sound 2023 (in Frankfurt), Joyfirst & Roccer presented four lamps. Three best-selling products: Beam 20R, Beam 10R, Led 7*40W Wash Light, and a new product (tentatively named Mini 7R).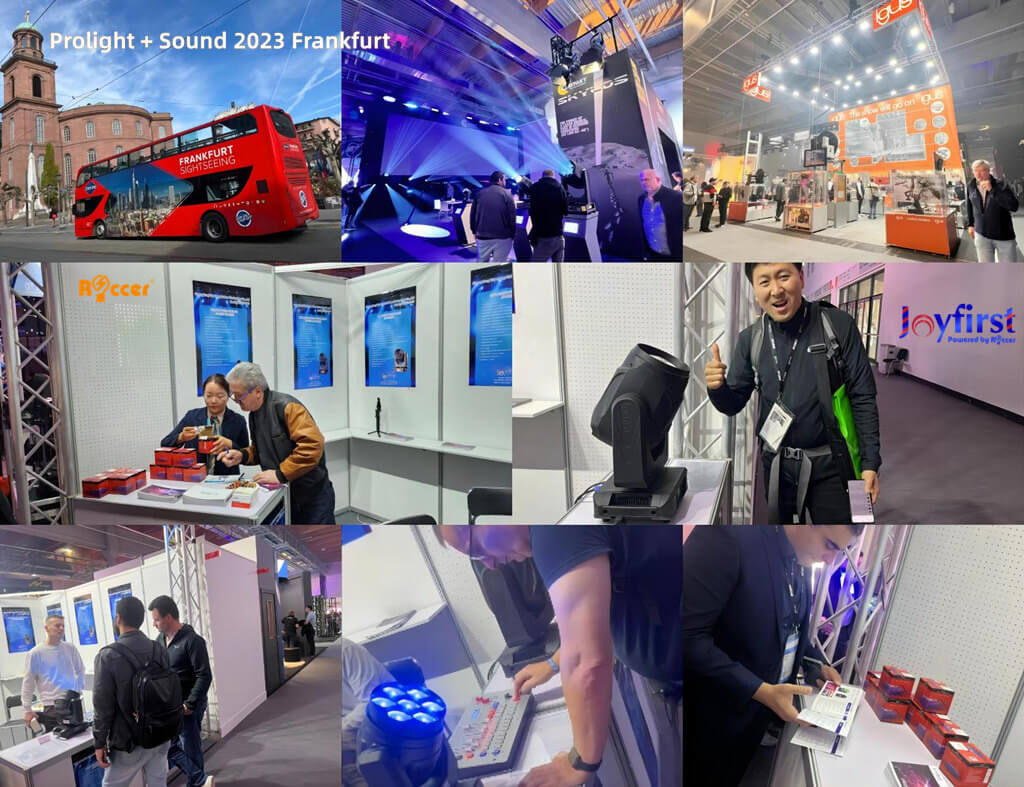 Most of the customers who came to our booth were from Germany, as well as Poland, Romania, France, Belgium, and the Czech Republic. At the same time, there are also some Asian customers, such as India, Bangladesh, Indonesia and South Korea. Customers are in various industries, including large buyers in the lighting industry, medium-sized leasing companies, and small ones including wedding DJs, designers of theaters, etc.
Beam 10R is our best-selling beam light in Europe for a long time. It has high cost performance, bright and uniform beam, small size, and is easy to transport and install.
Similarly, many customers have shown high interest in Mini 7R because it is smaller than 10R (7R) and has the potential to be improved into LED 200W-250W lamps.
New samples are out, welcome to inquire. In the future, we will participate in Prolight + Sound 2023 held in Guangzhou in May, and we will exhibit more lamps. Welcome to the factory and showroom for cooperation and negotiation.